風|設計一個虛構的社會
The Windies
Branding | Product Design | Brochure Design
Mythical Society Project — the windies
設計一個虛構的社會 — 風


The Windy appears as an elegant figured character. Their blonde hair falls forward into two long strands. They also have a pair of large magic wings and feathered shoulders. She has two, small, green antenna-like shapes protruding from her forehead and is surrounded by a cloak of wind in green and yellow. The Windy also brings news—both bad and good.

此項目是根據某群體的特型及文化為一個虛構的社會製做一系列識別系統規劃,包含該群體可能使用到的物品、活動、色彩及符號。

風是一群沒有固定聚會場所的群體,他們到的地方就會帶來一些消息,但可能是好的也可能是壞的消息,他們擁有預知事情的能力且難以捉摸,當看到羽毛飄動或是物件轉動時,就可以知道他們來了,他們的代表色是黃色與藍綠色。

選擇長尺寸的手冊及票卷,並運用半透明紙特性將不同色疊加一起成為藍綠色,詮釋風飄動及難以捉摸的特性。

Motto
" When the windy visits, something must happen. "

2020 Events Calendar
2020 年度活動冊子設計



Event Tickets for Board members, members and non-members
活動票根設計 (幹部、會員與非會員)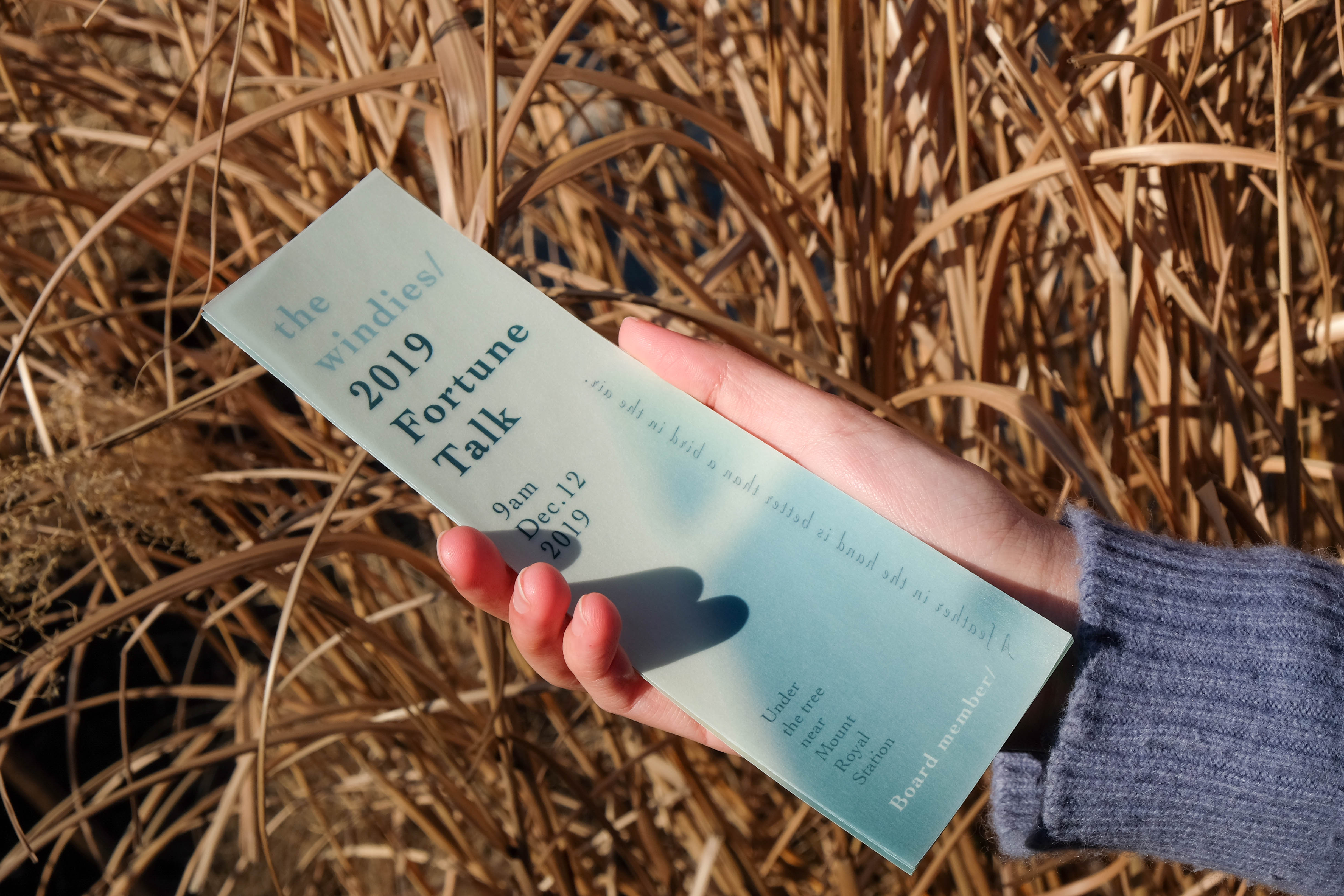 Four different colors of tickets can be overlap each other to show a combination of the gradient blue green and yellow.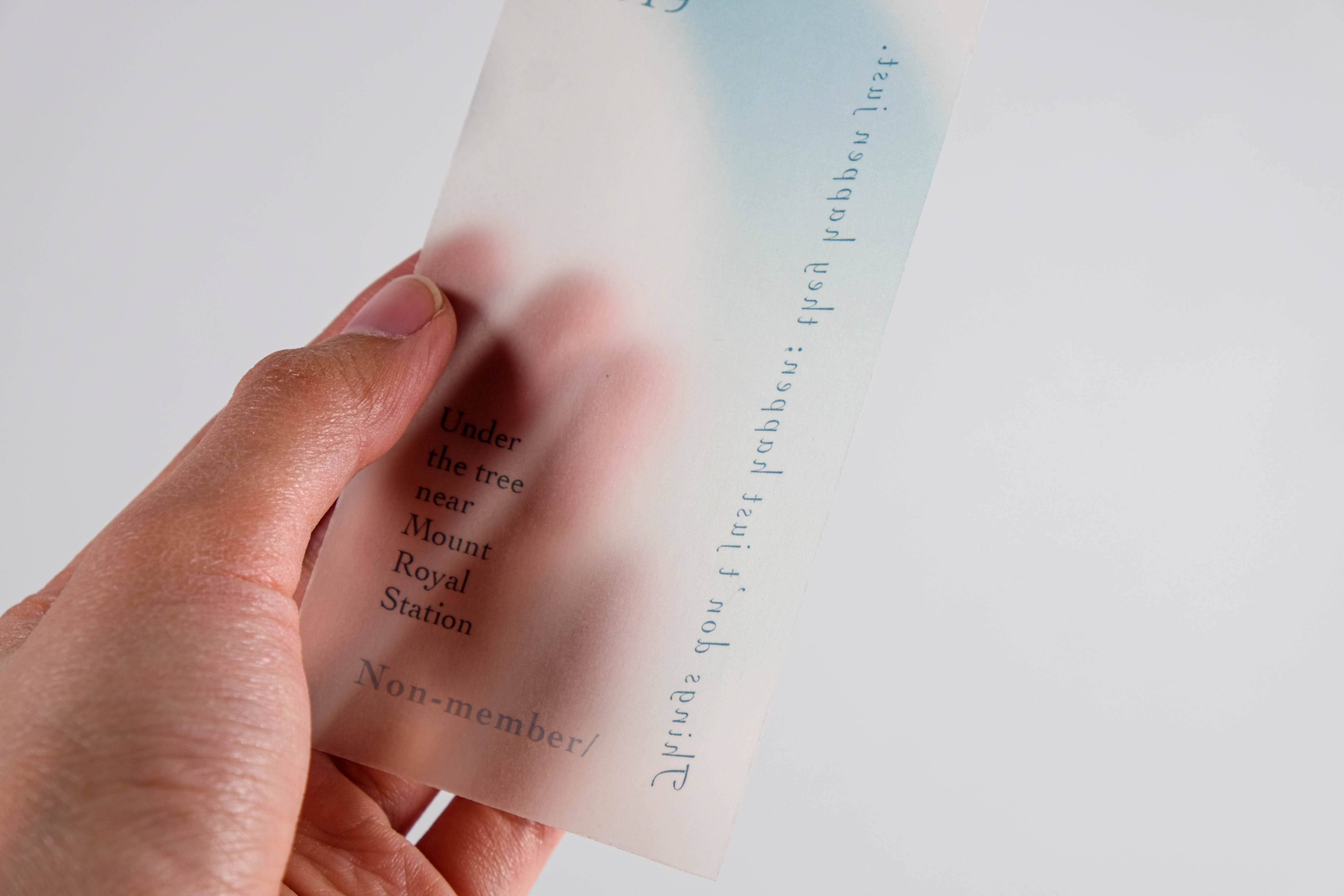 Event Posters

活動動態海報



These series posters show 3 symbols related to the windies society including 2 symbols of air and 1 for the moon. When these three elements are together, the feather will show up and the windies bring a news to come.



The fortune pinwheel

幸運風車




When the windy visits, something must happen.
當 風 來 時,消 息 也 會 跟 著 來
Welcome to the windies society!
歡 迎 來 到 風